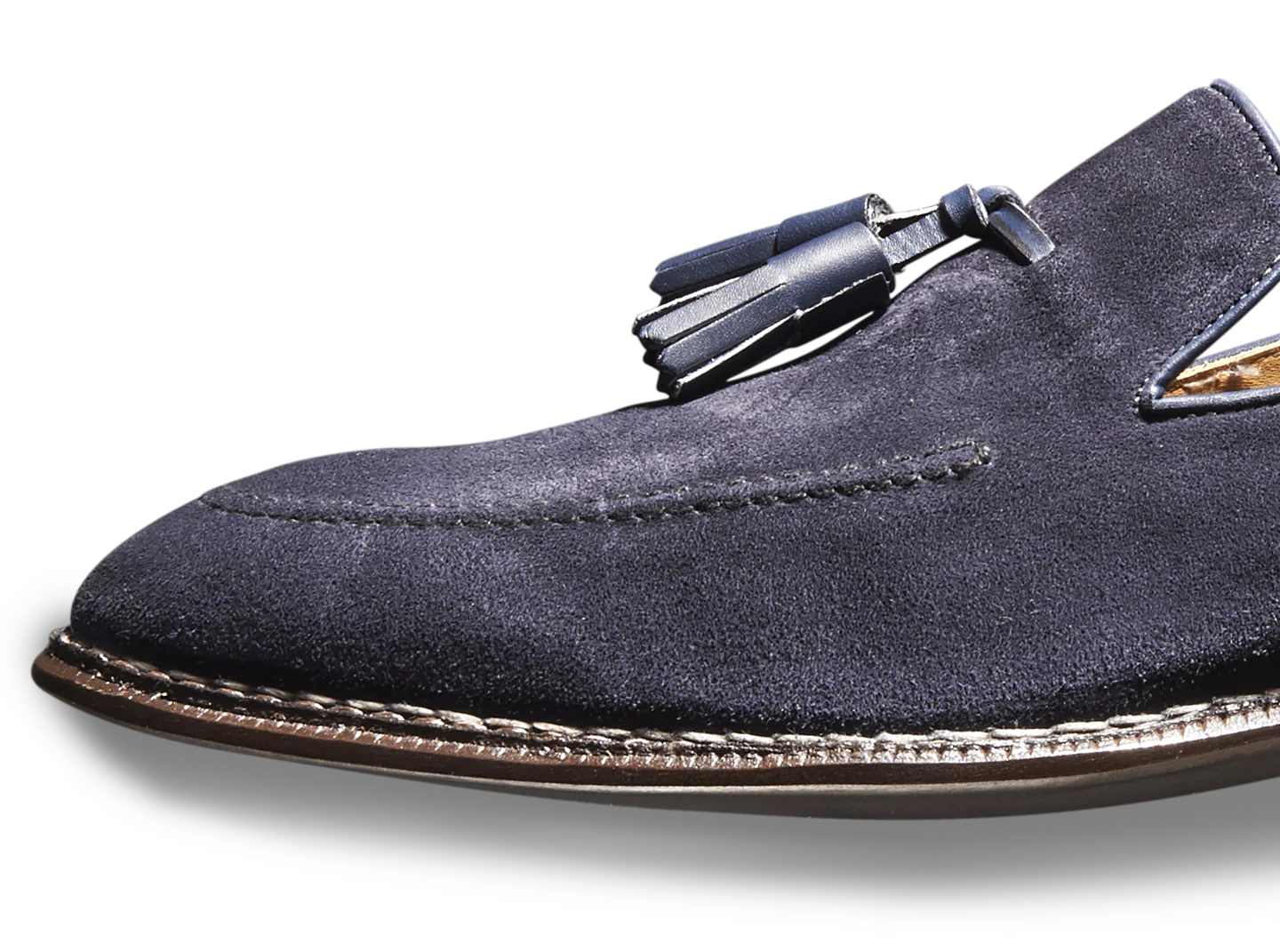 Norwegian
Produced by only a handful of Italian shoemakers that covet the hand sewn aesthetic, the Norwegian Welted bench-made shoes are easily recognizable by the row of stitching along the base of the upper.
Black Rapid
Similar in function to Goodyear construction, Black Rapid has two soles which render such elegant and light shoes deceptively solid.
Bologna
The Bologna construction is a historic shoemaking technique. Also called "sacchetto", meaning bag, the lining and insole are first stitched together before being sewn to the upper. The result is a very light and flexible shoe with plush comfort from the very first wear.
Blake
The most flexible construction popular among the best Italian shoemakers. Blake constructed shoes are more flexible than welted shoes, and are used primarily in the Di Bianco Gallo collection.