Sella
Our primary calf skin leather due to its smooth and versatile finish: choose it solid, marbled or burnished, all with exquisite effect. Sella ages gracefully, takes a high polish and keeps an attractive lustre year on year. Sella is a dry tanned leather, a distinctive and sustainable method which uses no water in the tanning process.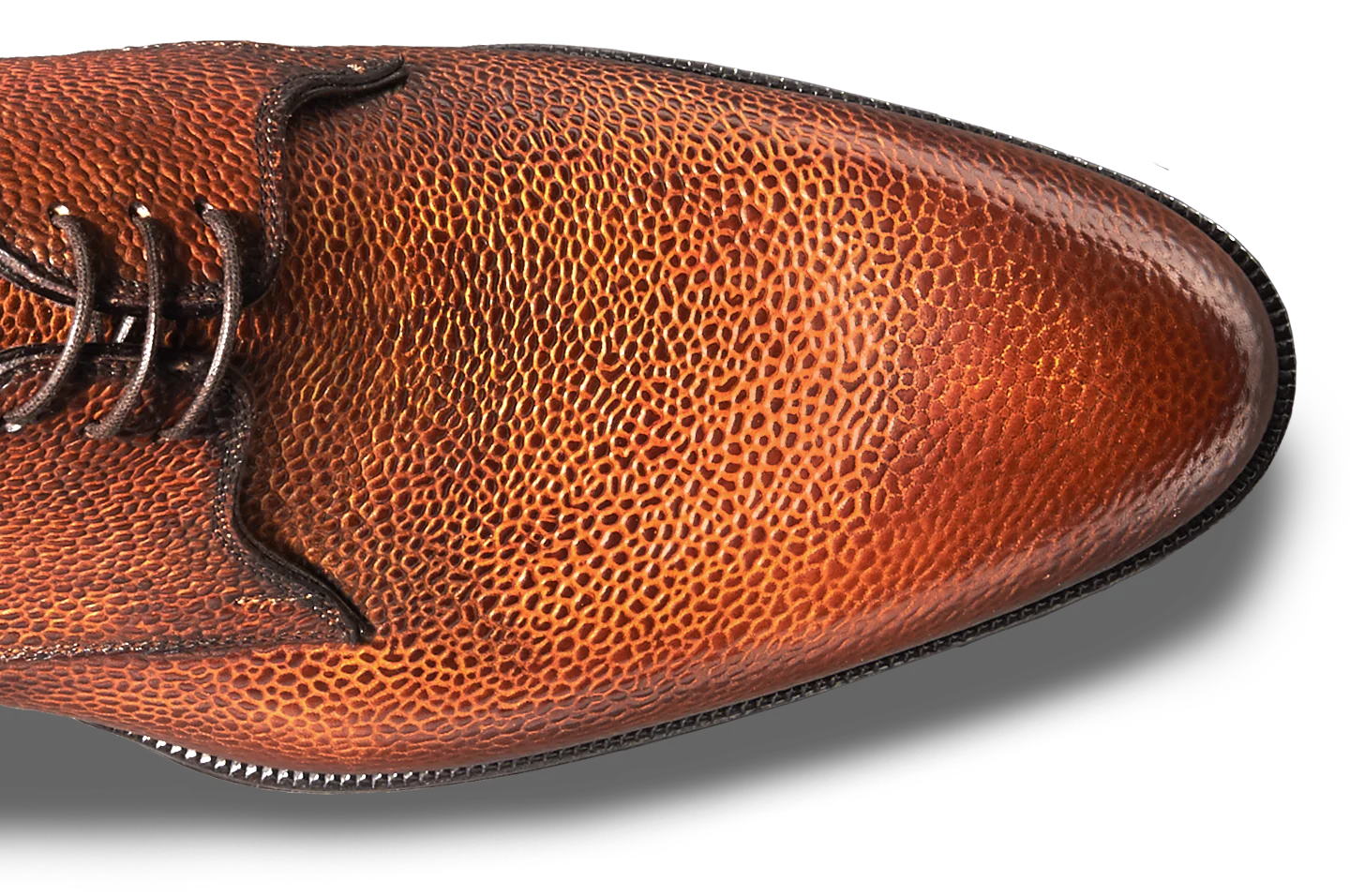 Scotch Grain
Often referred to as Pebble Grain, this textured leather is more casual than smooth leather but it is a desirable addition to spice up a wardrobe full of classic colors and leathers.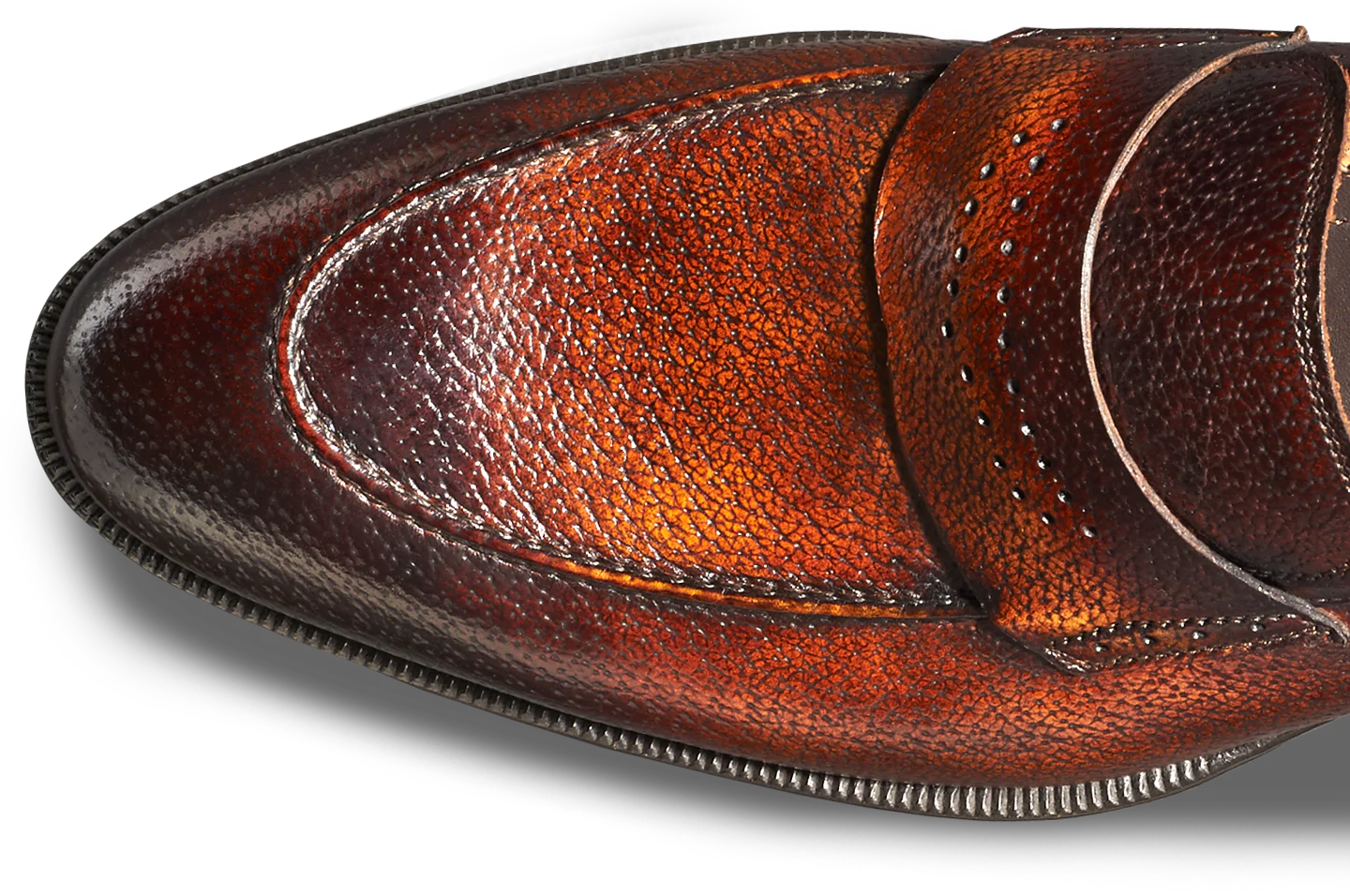 Anilkiss Grain
We use several textured calf skins including Florian, Bottelato Tonda, and Scotch Grain. Textured leather is a casual but desirable addition to spice up a wardrobe full of classic colors and leathers.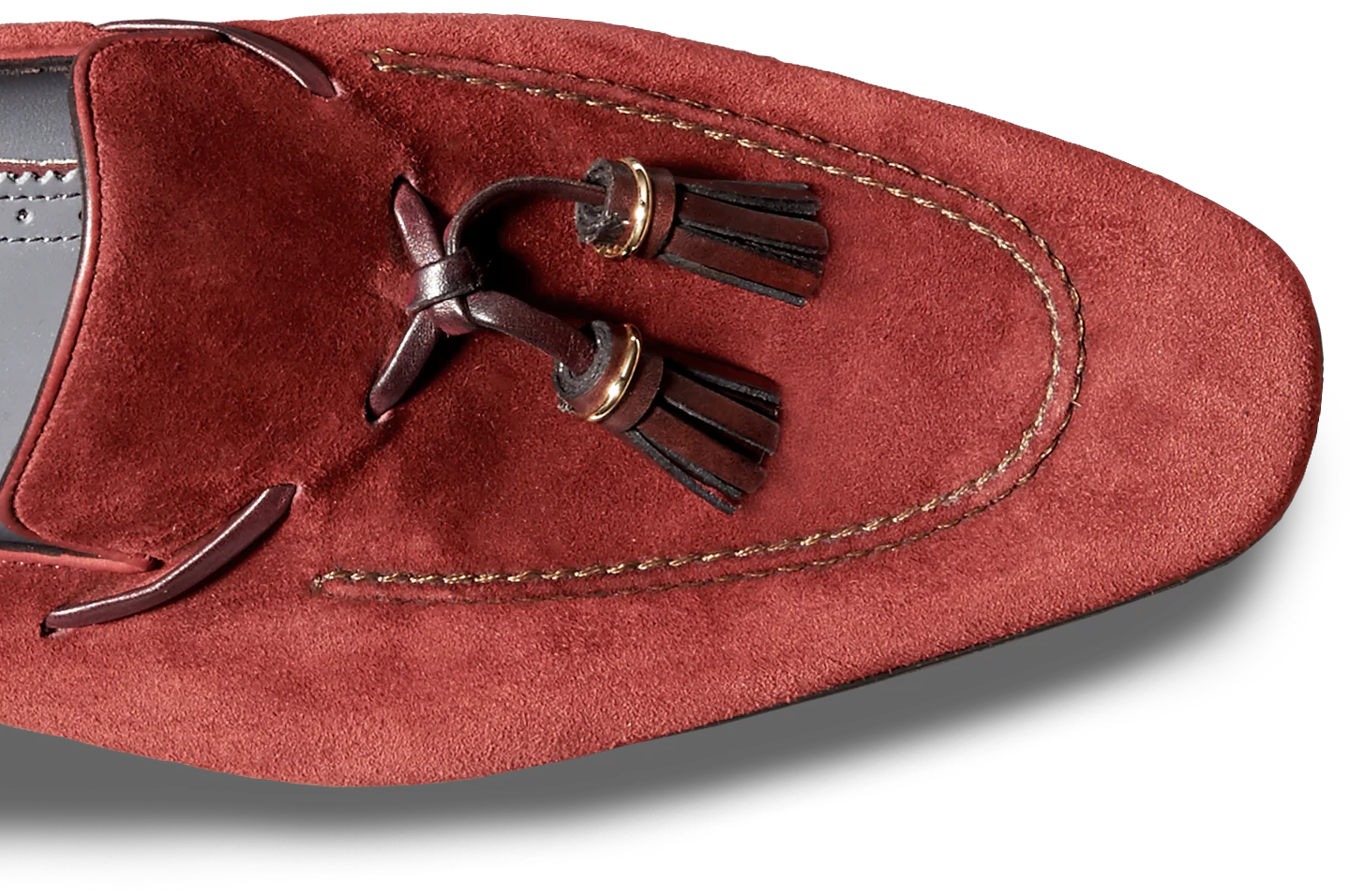 Suede
Made famous in 1924 when the Prince of Wales wore a pair of suede shoes at the International Polo Matches, suede is an excellent addition to any man's wardrobe. Without the tougher outer layer of a full grain leather, suede is far softer and more supple. When guarded from moisture these shoes can be worn in all seasons and always lend an air of sophistication.
Patent Leather
Generally used for formal shoes, this high-grade, fine-grain leather achieves its high gloss with multiple coats of linseed oil and always makes a suave and sophisticated statement.
Exotic
We source the finest-quality American alligator skins and South American crocodile hides for our shoes. Using only the prime parts of the belly and throat which are more symmetrical, our skins and hides are always blemish and scar-free. A hide of a six-foot alligator yields a single pair of shoes, and whilst a crocodile's scales are smaller and more oval than those of the alligator, both promise to turn heads.